Domestics and Commercial Kitchens as well as Renovation Shop Fit Outs
Welcome to B & S Kitchens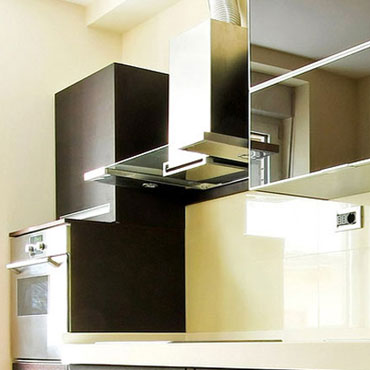 Since 1994 B & S kitchens has been owned and operated by Jason and Catherine Williams. They have carried on the tradition of manufacture and installation of kitchens, wardrobes, vanities and shop fit outs - in particular specialising in Solid Timber and 2/pack Kitchens, we are also your local Bathroom and renovation specialist so whether you want a wall pulled out or a new door installed. We can also provide this service for you.
Jason and Catherine have continually updated their knowledge in this industry so when you come in to their show room they can give you the right advice. Jason has over 30years experience in the building industry, he can design and manufacture you're every needs when it comes to kitchens, wardrobes, vanities, shop fit outs or renovation to your house.
We take pride in our work man ship and design, which is instilled into our team. B & S Kitchens offer the most diverse range of styles colours and finishes and our range vary from traditional, country style to the most streamlined sophisticated contemporary style.
We offer the same high standard of service whether the job is large or small. We will give you a free quote detailing exactly what work is to be done, there is no hidden cost.
services
Design, Manufacture, Supply and/or Installation of
Hire us to show you how good it can get!